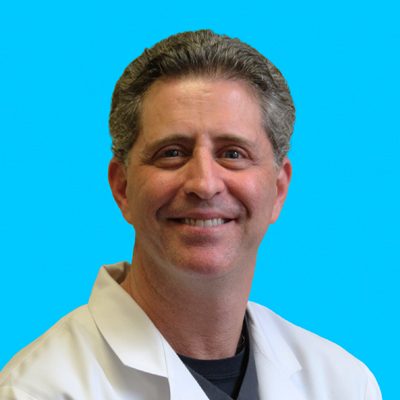 CHIROPRACTOR
GREGORY KERSH D.C.
Dear Friend,
Let me tell you about myself. From my early years in grade school I knew I wanted to help people as a health care provider. When a close family member suffered from severe back and leg pain, I quickly realized that the natural path to healing was with Chiropractic care.
When I was 18 years old, I had the opportunity to work with, and witness, the many benefits of Chiropractic healing, while working with the same Chiropractor who cured my mom's aliments, months earlier. As I regularly saw patients gain their quality of life back, it became clear to me that Chiropractic care was the right career path for me to help people to heal.
During my four years of intensive graduate study at New York Chiropractic College, I became even more excited as I learned I could be of service to people, and improve their lives, naturally, without the use of drugs or surgery. Through my studies, I learned that the body could heal itself with the help of the centuries-old practice of Chiropractic. I graduated with honors in 1994 and first practiced with another wonderful mentor in Manhattan, New York, before moving to Maryland in 1995. After having the opportunity to work as a clinic director in the Annapolis area, I opened my practice in Owings Mills New Town in 1996.
I enjoy treating a variety of musculoskeletal conditions and other ailments while using a conservative gentle approach. I believe in the use of various treatment methods including hands-on techniques, exercise, posture, nutrition, and patient education. A common goal I strive for in treating all of my patients is the prevention of recurrences and continued general health & wellness. I believe in treating people with respect and compassion as I would expect if I were a patient. In my 29 years of practice, I feel fortunate to have enjoyed treating, healing and educating my patients on health and wellness. I'm Board Certified by the States of Maryland and New York, and by the National Board of Chiropractic Examiners. I've been entrusted to take care of newborns, professional athletes, other health care professionals and I have delivered over 200,000 spinal corrections.
My partner in practice is also my partner in life! I have been married to Robin L. Steinberg, M.P.T. for 25 amazing years. We have been practicing together now for 23 of those years. We have four wonderful sons that help keep us plenty busy. When not tending to the needs of my patients and practice, I enjoy spending time with my family, skiing, exercise, sports, and gardening. I follow a healthy diet, get my spine adjusted regularly, and stay active to remain fit. In our practice, we have combined the benefits of Chiropractic and Physical Therapy in a caring environment, and we try our best to make you feel at home.
Thanks for visiting our website! I look forward to meeting you in person and learning how we may be of service to you. Call for an appointment so we can help you take your first step toward better health!
Thank You,
Gregory D. Kersh, D. C.
New Town Chiropractic & Physical Therapy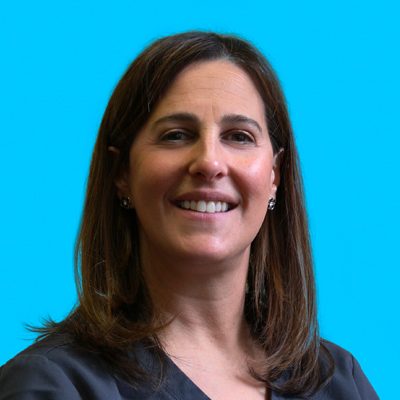 PHYSICAL THERAPIST
ROBIN STEINBERG KERSH MPT
Dear Friend,
For as long as I can remember, I dreamed about working in healthcare. Even as a child, I remember finding movement alleviated many of my ailments. Physical Therapy felt like the right career path for me. Since first working at age 16 in an Owings Mills Orthopedic and Physical Therapy rehabilitation clinic, I never changed course. I watched patients walk in struggling in pain, and after therapy leave walking pain-free. It felt like miracles every day!
I received my Masters in Physical Therapy and graduated UMAB in 1996. Initially, I trained and worked in pediatrics, brain injury rehabilitation, and sports medicine at Johns Hopkins Hospital and Kennedy Krieger Institute. Throughout all of my health care work and internship experiences, I always felt that orthopedic rehabilitation, patient education, and relief of pain through active lifestyles were areas of special interest to me.
After meeting my husband, Dr. Gregory D. Kersh, chiropractor, I became exposed to other areas of natural healing which included diet, supplementation, and chiropractic. It seemed like a perfect combination with the benefits of exercise and postural education known to physical therapy. We have been in practice together in a multi-disciplinary rehabilitation outpatient clinic since 2000 serving the Owings Mills New Town and neighboring communities. In addition to having our four beautiful sons, we have been lucky enough to help thousands of people, their families, and friends through the years. Every day, we are excited and proud to be a part of our patients' health and wellness.
Physical therapy is more than a means of exercise and rehabilitation. It is a means to alleviate pain, improve posture and daily functions, and an integral part of a health and wellness model for the best quality of life possible. Our office is friendly, warm, and caring. We strive to make your entire experience one you will value and enjoy! Our office is called New Town Chiropractic & Physical Therapy and is conveniently located at 9351 Lakeside Blvd., Suite 203, Owings Mills, MD. 21117. Our phone number is 410-998-3111 or you can learn about us on our website. Call today for an appointment to start getting well.
Thank You,
Robin L. Steinberg Kersh, MPT
New Town Chiropractic & Physical Therapy
PRACTICE ADMINISTRATOR
KAREN SKARO
Front Desk Coordinator
Julie Morris
CHIROPRACTIC ASSISTANT
CONNIE MULLENS
CHIROPRACTIC ASSISTANT
Samantha Gaskin-Akers
CHIROPRACTIC ASSISTANT
Maria Amodei
OFFICE HOURS
---
Monday
8:00am - 12:00pm
2:00pm - 5:00pm
---
Tuesday
8:00am - 12:00pm
---
Wednesday
8:00am - 12:00pm
2:00pm - 5:00pm
---
Thursday
8:00am - 12:00pm
---
Friday
8:00am - 12:00pm
2:00pm - 4:00pm
---
Saturday
Closed
New Town Chiropractic
& Physical Therapy
9351 Lakeside Boulevard #203
Owings Mills, MD 21117
(410) 998-3111